Governor Jan Brewer, poster child for everything that's wrong with the Republican Party and their Teahadist minions, signed one of the most bigoted pieces of legislation into law today since blacks were ordered to drink from different water fountains.
read more
In doing so she guaranteed that anyone who isn't a white, christian Republican in Arizona will be pulled over to produce their papers to whatever passes for authority that day, whether it is legal law enforcement or some whacked out racist Teabagger who's convinced his white power militia membership gives him the right to terrorize anyone with a different color of skin.
If you think this is an unlikely scenario then you haven't been paying attention to the bigoted violence and hatred that is the root of the militia/teahadist/white power/neo nazi groups in America. They don't need facts. They don't need equal rights guaranteed by the Constitution they are so fond of parading around. They don't need anything but a law like this and hate radio/Fox News's Talking Morons to move them toward what they really want to do: create a country where only white assholes like them have the right to live.
Think I'm wrong? Here's video proof of what manipulated hatred does:
On days like this I sometimes think I should just crawl into bed and stay there until the stupid hatred goes away and human beings return to the planet. Just yesterday I had the unreal experience of trying to explain to someone that being nice to bigots and racists doesn't teach them love and tolerance; it makes them think being bigots and racists is okay.
I ended up nearly screaming at this person that I would continue to challenge, humiliate and shame bigots and racists every time they opened their mouths in my presence. I would continue to call someone a racist who generalized and tried to box one race of people into some stereotyped category, no matter how good a person they were/are in every other aspect of their lives.
That one bigoted statement is enough to tarnish their humanity and I really do consider it my job to let them know that's how it sounds and why. I also expect everyone else who cares about humanity to have the same job because that is how hatred is wiped away, by stopping it in its infancy when it's still a harmless joke, a mild stereotype, a seed of bigotry waiting for a weak moment to grow and become something far far worse that leads to laws like the one passed today.
And if you think Arizona made a bad decision today to embrace hatred, racism and bigotry, just be thankful America didn't make that same decision when its Senator John McCain (R-Arizona) was running for President. We'd all be having to show our papers to the militia thugs running the country if he had won.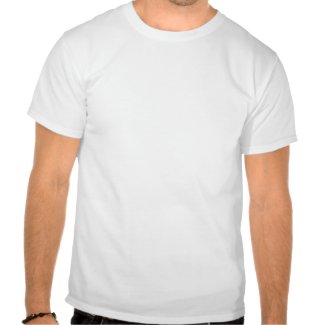 Boycott Arizona
by
orsobear
Shop the
t-shirts
section of Zazzle